Actor, Writer, *insert a more immediate skill here*
Women's Theatre Alliance
and
Chicago Dramatists present
A Play reading of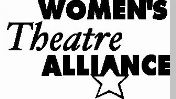 Free Admission
February 17th
@ 7:00pm
1105 W

Chicago Ave
Chicago, Il
Russ Tutterow Theater
art by @lauracallaghanillustration
Yes. The answer to your question is yes. A fun mirror version of Alan Ball's Five Women Wearing the Same Dress. A play about women,written by a man. So naturally this is a flip of that. Five men preparing for the same wedding.
On the tenth anniversary of a small town's biggest tragedy yet, our survivor, Liz, is met by a brand new journalist, Greg. As the seemingly quaint interaction takes a turn, Liz's story is revealed to not hold true.
Two people. Stuck together during Hurricane Sandy. It's not exactly what you think.
In a world where virtual reality video games have taken it too far. The every day cycle of a sentient figure who does not exist.
Five Men Wearing the Same Suit